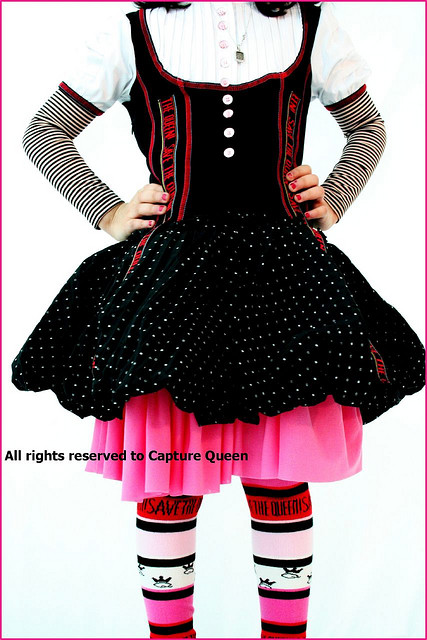 Most people in four-season climates seem to dread the beginning of September the same way that everyone dreads Sundays. (Like Sunny! Read why here.) They know they only have one more beach trip and a couple visits from the Ice Cream Man left before autumn's arrival.  Not being much of a summer girl myself, I actually love this time of year, and not just because mosquito and bad hair season will soon be over.
Now is when all the September fall style issues of fashion magazines hit newsstands! A girly-girl to my core, I make an event out of it by purchasing a stack of the supersized glossies, nestling up with an iced coffee, and dog-earring all the pages that feature items I love, even writing notes in the margins about color options and other pieces I'd wear them with.  (Yes, I am that crazy.)
Once I began recovering from binge eating disorder and started getting better at accepting and loving my body as is, this little ritual became even more fun because my self-esteem improved vastly.  I (mostly) stopped feeling like my body had to look a certain way to rock the cute skirts and jeans I had my heart set on. I even squashed my bikini fears this summer!  (See my last post.)  Thanks to my newfound body-love (ok, and Lady Gaga) I've felt freer to play around with my style.  I'm now more open to trying new pieces like big, glammed-out headbands, bright pink lipstick, and some funky acid wash skinny jeans (just not all together, of course!).
No matter what point you're at along this journey to becoming healthier, whether you've just discovered you have an eating disorder, you're fully recovered, or if you're somewhere in the middle, we can all benefit from being reminded once in a while to stop waiting to lose those "last few pounds" to feel completely complete.  If you want to buy a mini skirt, get a professional photo shoot done, or dye your hair a daring new color, I say do it now. If time waits for no man, women should wait for no weight.
Besides, it's true that when you look great, you feel great.  It's amazing what a sleek leopard print blazer can do for the soul.  The confidence you portray while wearing it might land you a new job (and you'll probably turn a few heads as well!).  Bottom line is we deserve to look and feel fabulous now, because we never know what exciting new things looking and feeling fabulous could lead to!
In honor of fall fashion, I want to know: what article of clothing (or shoes or accessories) makes you feel your most confident? —Erica