You certainly don't have to agree with me, but most of the time, I enjoy cooking and preparing food. It's not just because my family has an Italian background, but also because it has contributed to me feeling more sane about food. It might at first seem counter-intuitive that being around a bunch of food actually helped me trust myself around it more, but it's true, it did. This can still be something you can consider as a possibility, even if you don't like to cook…even if you don't exactly have a functional kitchen. A lot of times, I don't make my meals from total scratch, but through throwing together a variety of items that are in different prepared states…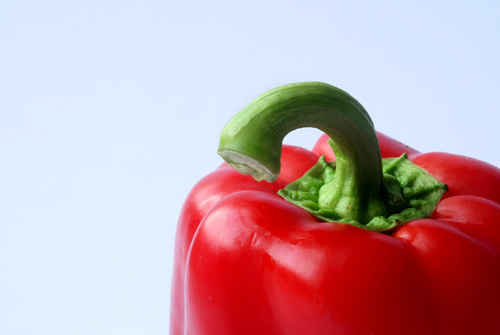 The act of thinking about and preparing my own food has helped me to gradually get to a place where I felt like I've gotten to know what works for me and what makes me feel best. Having a better idea of what I put in my body has allowed me to then pay more attention to how certain things make me feel and influences my choices for next time, or even when I do end up eating out and deciding what to order.
Having that direct connection with what I am about to eat through preparing my food makes it easier to be much more conscious when I eventually eat and dig in. I am also more likely to make something exactly how I want it and recognizing exactly what I want wasn't always the easiest for me (it includes a lot of listening to and knowing yourself). Going to the grocery store, trying out new recipes (or combinations of things-rice and beans with veggies, anyone?), the whole process made me feel more in control and like I was taking care of myself at the same time. It took a little while, but I realized that I deserve to make myself good food, that I like, that also makes me feel good. (Say that to yourself.)
When I was in college, it was a challenge to try and figure out something that was tasty, cheap and relatively quick all at the same time. With this in mind, however, I felt like I had really accomplished something when I made it work. I also found that I would binge or overeat less when I made my own food.
I also find that if I eat out all the time, I don't feel so great in general. I often retain a lot of water (so much salt!), crave more sugary foods and just eat more food than I probably need to overall. I think this is true for most people ("normal" with food or now), but not everyone really pays that much attention sometimes. It's certainly fun to go out and try new places, be social with people, or be lazy and order take out, but often it also feels great to have a satisfying, simple meal that I put together myself.
Just yesterday, my roommate and I made a summery meal together. We put on music, took turns chopping different items and sang and danced around our kitchen (OK, our kitchen is so small, we mostly just wiggled). It was really relaxing after a long day and we made a healthy and delicious meal that I felt connected to because I had put in the time to make it myself.
We all have busy, busy lives, so even if it's not everyday, taking the time to make something for yourself can help to make some small, but important changes.
Do you like to prepare your own food? Do you find you feel more connected to it when you do, or does it not make a difference? Any favorite things to make? -Morgan

Tweet This
[photo]