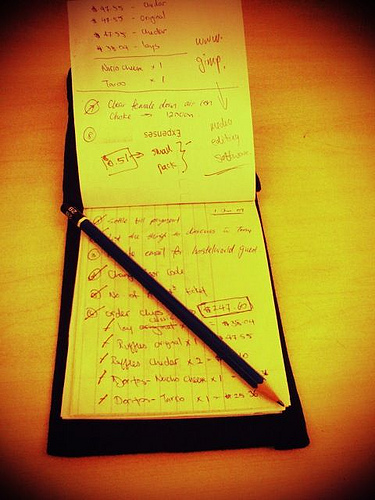 For me in the past, sometimes the immediate feelings of a binge are something that can be distracted away until I can then later calmly figure out what exactly was going on or might have triggered it. I've found that sometimes in the moment of wanting to overeat or emotionally eat, it's a little too hectic to pin point what's up, so its good to have some strategies that will deflect the unwanted behavior and give me a little space.
I thought perhaps I could give some of my ideas and you can add any good ones of your own so we can all help each other out! My list of the activities I can do to re-direct or interrupt the urge to binge:
*Read a book, blog, affirmation, set of poems
*E-mail a friend
*Call a family member
*Watch something on hulu/netflix
*Do a crossword puzzle/sudoku
*Organize something (closet, drawer, etc…)
*Journal
*Make a list of 10 things you appreciate right now
*Go for a walk around the block, neighborhood, building…
*Browse online shopping sites
*Make a collage or DIY project
*Listen to your favorite music or find some new tunes
*Take a shower, bath
*Give yourself a mani/pedi
*Handwrite a letter to someone or make a card
*Research a destination you've always wanted to visit
*Go for a coffee or make yourself some tea
*Make plans to hang out with someone
*Draw, paint, sketch, knit!
*Go for a drive
*Pick out an outfit for an upcoming event
*Look at old photographs
*Sing out loud and/or dance around
*Take a cat-nap
*Lie down and give yourself a hug (sounds silly, but has worked for me)
*Pop in your fave movie that makes you laugh
*Light a candle, be quiet, & breathe (whatever variation on mediation you like)
*Listen to a podcast or comedy recording
*Play with a pet or go outside and observe creatures (birds, squirrels, whatever)
*Put on your favorite lotion and give yourself a mini massage
*Practice something you are trying to learn
What works for you? -Morgan

Tweet This
[photo]