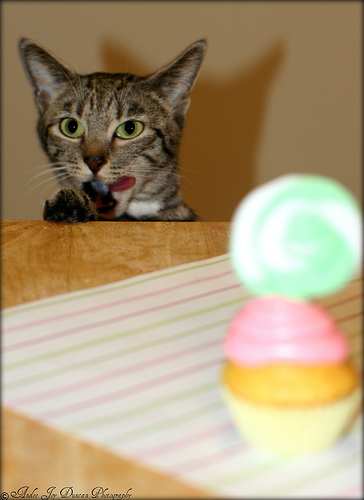 The most recent draft of the Diagnostic and Statistical Manual of Mental Disorders lists Binge Eating Disorder as an official eating disorder of its own. It used to be part of a diagnosis called Eating Disorders Not Otherwise Specified, which we've talked about here at HealthyGirl.org and I've blogged about on Glamour.com.
This change means a lot to me, since I identify myself as having recovered from binge eating disorder. These labels are obviously just words, but they still somehow mean something important to each one of us. I also call myself an emotional eater: although I am no longer actively bingeing, I still have those tendencies and have to take good care of myself to make sure I don't give in to them.
Thinking about all of this—and working on my book so much these days—has made me wonder how the rest of you describe your issues with food. Do you call yourself a binge eater? Emotional eater? Just plain overeater? What do you relate to most?
Do me a favor and take this quick poll…what you choose may end up being the phrasing I use in the book!
[polldaddy poll=2743247]
xo…Sunny

Tweet This
[photo]