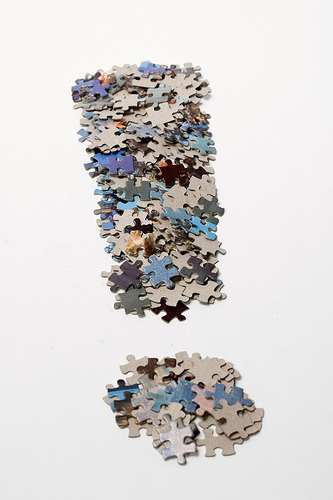 Holy moly, we haven't had a "Little Victories" post in quite some time (no one's fault but mine!), so I thought it was high time we got back into the feel-good action of sharing them! If you are new or need a refresher on "Little Victories," you can check out some past posts… Make sure to read the comments too, where readers share all kinds of victories! Basically, "Little Victories" are what I call the small (yet important) steps, moments, thoughts that eventually pave the way to big changes and recovery.
Little Victories can be as tiny or as big as you want, the most important part is recognizing them and remembering that it takes a lot of little puzzle pieces to create a whole. Whether it is food-related, body-related, or just about feeling good about yourself, count those victories! Share them, they are precious! I will get us started off…
Admittedly, this is a good reminder for me too to pay attention to and acknowledge the little ways that add up to keep sane about all of this stuff! I guess my little victory this week is that after I posted last week about running into some trouble with my own recovery balance, I decided to really take my own advice. Instead of wasting time and dwelling on figuring out exactly why I was reverting back to some old habits and behaviors, I just focused on making sure I was doing things that I know make me feel better (planning out my food, moving my body regularly, meditating a little bit, etc…).
Sometimes I need to remember to listen to myself more often and actually put into practice the things I suggest for other people! It really did help! Okay, now it's your turn!
What "Little Victories" have you had recently? Have you been giving them the recognition they deserve? -Morgan
For new Food- and Body-Sanity Tips of the Day, every day, follow HlthyGrl on Twitter!

Tweet This
[photo]