By now, you probably know what to do, but just in case you have missed out on the greatness that is "Little Victories" Fridays, you can check out these past posts on what it's all about. Basically, "Little Victories" are what I call the small (yet important) steps, moments, thoughts that eventually pave the way to big changes and recovery.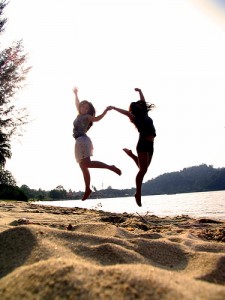 I will start us off…This week, one of my "little victories" was getting back from a two week trip, where I didn't feel totally in sync with my body and eating habits, and getting right back into a comfortable zone that feels right for me. As soon as I got back, I went to the grocery store and loaded up on items that are convenient for me to prepare, healthy and nutritious and also really delicious to me (the most important part!). Instead of feeling crummy and off balance from being away and eating out a lot, I just got back intro my routine without dwelling on it. I feel so much better already! In the past this might not have been the case and I would have sort of wandered around (with food stuff) for days until I finally got back to my normal habits.
I love hearing what you all have accomplished in the week, even the tiniest of "little victories" is inspiring. They add up to really great progress wherever you are in the process of recovery, so keep on keeping on!
What "Little Victories" do you all have for this week that we have just finished? -Morgan