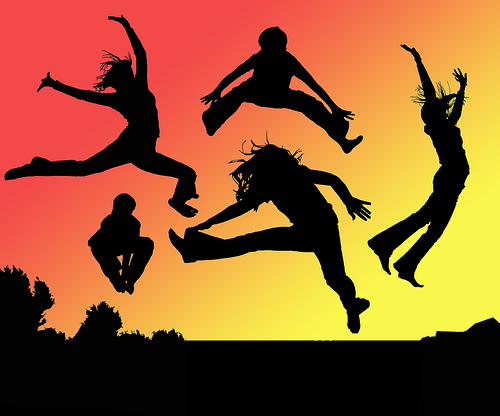 We haven't had a Little Victories post in a while—and it's time! "Little Victories" are what we here at HealthyGirl.org like to call the small (yet important) steps, moments, thoughts that eventually pave the way to big changes and recovery. If you add up a bunch of little victories, you get BIG victories, so let's keep counting!
I will get us started and then it's your turn: This past week was a bit of a long one for me (I'm sure many of you can relate), with some unusually emotionally straining circumstances and I was faced with feeling more than I am usually accustomed to (or comfortable with). By the time Sunday came around, I was sort of out of gas—the kind that helps me keep it together and deal relatively healthfully with what's going on.
I just felt exhausted and sad and I had this creeping feeling like I might be a little bit weird around food (something I haven't felt in a while). I tried not to freak out and recognized this as a way that I used to cope with strong emotions and that it wasn't how I wanted to this time. I was clear with myself that I did not want to deal with this through food because I knew it would only make me feel way worse afterwards.
Instead of letting myself slip back into a familiar and unhelpful habit, I tried truly listening to my body to figure out what it was that I needed. The answer was simple and it really did help. I needed an afternoon nap, I needed to spend some chill time with a friend that makes me feel good, and I needed to talk to my Mama on the phone =). Luckily, I got to do all of those things and by the end of the evening, I felt better. Food really is a quick fix, but I knew deep down that a quick fix was going to also quickly fade away and leave me feeling physically and mentally worse. I think that trusting myself and my past experiences helps me to make better decisions about how to handle these types of situations. Monday morning, I woke up feeling victorious, and not with a food hangover!
Alright, your turn! Let's hear what's been going on, "little victory" warriors! —Morgan

Tweet This
[photo]