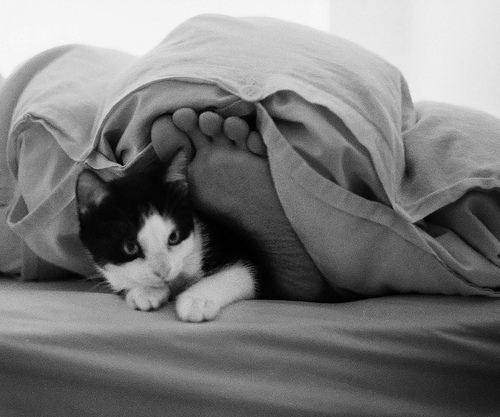 HealthyGirl.org Book Club [previous posts]
Breakfast always seems to be one of the most talked about meals, especially among health professionals, and Dr. Bulik has devoted all of Chapter 5 to discussing it in her book Crave: Why You Binge Eat and How To Stop. Bulik is a BIG supporter of eating breakfast (even if it's small), and backs up her thoughts with a lot of good reasons why it might be extra helpful for someone dealing with binge eating or overeating in general.
As a smart, independent person, I don't often like to be told what to do, but in this case, I think I kind of agree and see eating some sort of breakfast as helpful-particularly when first trying to recover, stop binges and/or overeating and regulate your eating habits. She makes the basic point that breakfast creates a healthy foundation for the rest of your day and helps to get everything (your body, brain, hormones, etc…) in a rhythm that sets you up for success. There are also a ton of studies supporting that eating breakfast helps with metabolism and weight regulation as well.
Bulik suggests taking small steps towards fueling yourself up with a proper breakfast. I definitely know people who claim to "not be a breakfast person," but Bulik says you can reset that by starting off with something small and enjoyable that you can put together easily. The goal in mind is to get to a point where your body (stomach) and brain get used to eating breakfast and even like it!
I've found that for me it is really important to eat a good breakfast when I wake up in the morning. Some days I am hungrier than others, but tuning into my body is also a really important habit that I have trained myself to practice. In order to set myself up for a day of "regular" eating, I like to have a breakfast that has a balance of protein and whole grains. That could be:
• some scrambled eggs with a piece of whole wheat toast
• or if I don't have time for eggs (which really don't take that long, I promise!), putting peanut butter and banana on the toast is another favorite.
• If I am not as hungry, I like Greek yogurt with walnuts (protein!) and some fruit or a drizzle of honey.
I like to add a little fruit in there if I can, mainly because I love fruit and also know it's great for me too! For me the key is finding a good combination of things so breakfast is relatively balanced…and most importantly, delicious. I really do look forward to my little breakfasts, and I think if you get creative, you can find something you like too!
I could go on and on with breakfast ideas (I come from a breakfast-enjoying family…), but I also truly feel that eating breakfast has made a big difference in maintaining healthy habits the rest of the day. It really does set me and my body up for successfully making it through the day eating and feeling like a normal person. Plus, I hate starting off the day with just a caffeine or sugar high, because I just crash so early on or end up eating more later in the day and get sort of thrown out of whack. But when it comes down to it, breakfast needs to be something that works for you! What do you guys think?
Do you notice a difference in your overall eating on days when you do or don't have breakfast?  What do you like to eat in the morning? -Morgan