I've been watching the Olympics this week, seeing all of the strong, brave athletes and thinking about all sorts of games.  Using food and weight as a "distancer" and a way to take myself out of the game has been an idea I have gone back to multiple times in my recovery. When I say "game," I am referring to a whole lot of things and you can insert your own personal concept of game, but really it's living your life and letting yourself really have a shot at things without self-handicapping…A few examples: the social game, the relationship game, the employment game, the taking a risk game, the buying pretty new clothes game, and the list goes on and on.
Sometimes I think it is really easy to use food, weight and body hatred as a shield to take myself out of the game without even thinking about it. "Everyone at the party will just be staring at my thighs, so I may as well not go." It's a protective measure perhaps gone too far. In a way, it's safe and easy, but it also causes a lot of pain and suffering as well.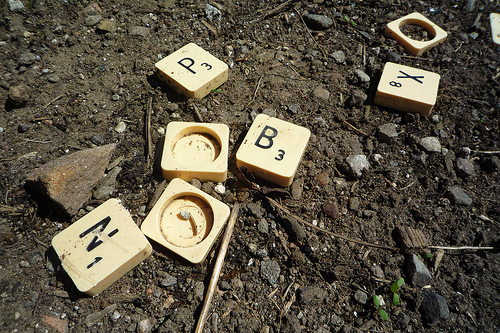 Here's a little example that isn't my favorite to admit to, but I'm just going to share. In the past I think I have used food and weight to take myself out of the the relationship game and being close to someone. I let insecurities about myself and my body get in the way and start a really unfortunate situation. It was a terrible cycle that sort of went like this (very much abbreviated): "I don't think I'm skinny enough for him to really like me like that. He always dates skinny girls. Why would he want to be with me?"…Then my insecurities about all of my own body stuff lead to me sort of pushing him away and not feeling like myself around him…Then things didn't really go the way I wanted them to (how could they have?!)…Then I used my body as an excuse ("See, it's true! I knew he wouldn't actually like me!) and blamed my lack of self-esteem, and ultimately felt badly and then emotionally ate.
To further this extreme case, the emotional eating, overeating or bingeing then lead to more feeling uncomfortable in my body so then I didn't even want to try any more or put myself out there. This then creates the irrational thought of, "No one likes me!" but really, I haven't even given anyone the chance to-I took myself out of the game before it had hardly even begun! Thinking like this can perpetuate the self-image that I am not good enough and only further reinforces the negative feelings. It also completely disregards all the other (more important) parts of me like being smart, strong, kind, and funny that I should really be focusing on. It's important to recognize and interrupt the cycle!
Fortunately this was quite a while ago and I have built up a lot more confidence and love for myself throughout my recovery, but it wasn't always that way and sometimes I need to give myself a gentle reminder to not slip into habits of taking myself out of the game, whether it be with someone I want to be with, or applying for a job I want, or going to a challenging yoga class. Next time you hear yourself saying "Well, I can't do blah blah blah, because of my body, or weight," it's sometimes worth checking in a little deeper about what's really going on.
Can any of you relate to this? Have you ever taken yourself out of some sort of game? -Morgan

Tweet This