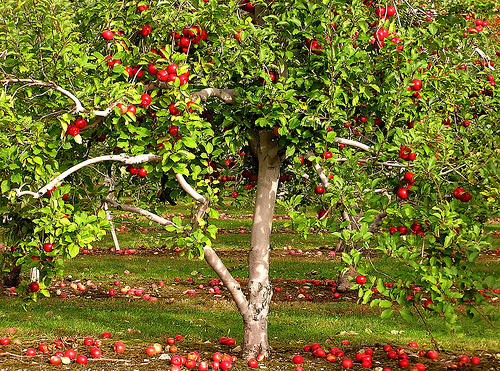 Yesterday I was eating dinner with my Mom and Dad and the topic came up of my writing posts for Healthygirl.org. Between bites of roasted chicken, my Dad actually expressed to me how much he liked reading the posts on Healthygirl.org and mentioned that he could relate to many of them. Although it's not healthydad (someone should make that a blog too!), it was really interesting to hear that my Dad had similar issues when it came to his relationship to food. I had always heard from my Mom her personal relationship to food and her past struggles with that, but not as much with my Dad.
It was actually really helpful to have the conversation at the table with them, sort of like we were all on common ground, and had all dealt with similar things, even if they were in different contexts or experienced as a different gender. I'm not sure if I would have directly brought it up with my Dad about his specific relationship with food, but after having the conversation, I realized it didn't feel weird or strange.
I know that there is a lot of research out there that suggests that perhaps some of the complex issues with food and body stuff are in fact genetically linked and this sort of fit. I suppose it would make sense then that if both of my parents each struggled with this kind of thing themselves that I would be at a higher risk to run into similar issues myself.
Not that it takes away any of the difficulty of dealing with it, but it's sort of another reminder to be gentle with myself. I'm not of the school of thought that genetically-based traits should be met with apathy (people can overcome a lot of things!), but I also do think it sort of takes the pressure off and shuts up the little voice inside of me that used to say, "You are so crazy. You are insane and messed up, what is wrong with you?" Some of it may be out of our control to begin with, and it is our responsibility to decide how to deal with and react to it.
I felt proud that without knowing it, I was making my Dad think about and perhaps work on his own relationship to food, and I would have never known that had we not started having the conversation. I know that it can be a very sensitive topic for a lot of people, but sometimes the saying, "The apple didn't fall far from the tree," couldn't be more spot on (for better or for worse!). Maybe if we all just stick with apples, we will be okay? =)
Have you ever tried talking to your family about their own relationship with food? If not, are there ways things you have observed that might make you think you aren't alone in your struggles? -Morgan

Tweet This
For a new BODY-SANITY or FOOD-SANITY tip every day, follow HealthyGirl.org on Twitter!
[photo]