Every day is a new one and remembering that has the possibility to bring peace of mind during times where you wish things were different. On the flip side, the fact that each day is a new one can also present the challenge of things constantly changing and no two days ever being the same. In terms of our relationship to both food and our bodies, this can mean that the great feeling you had about not bingeing yesterday can change the next day when perhaps something comes up and results in behaviors you are trying to change. It can also mean that one day you make it through a great run that you have been working up to and the next day when you try is again, it doesn't work out as well.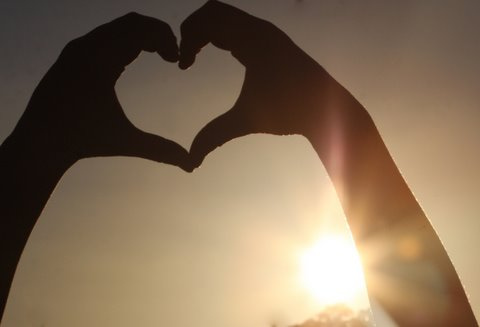 The nature of our bodies-what we crave, how much we can do with it-is that of constant change. Back and forth, back and forth. I might retain water over night after a particularly salty meal and feel like the pooch on my stomach is vastly different than the day before (usually in reality its a lot less than I tell myself), or my muscles might be more tired on a particular morning and not carry me as far as I expect them to. Especially for women, hormones have a huge impact on our day-to-day bodies, emotions, moods and overall functioning.
I have found that the key to handling all of this is being aware it and learning to accept it without so much self-criticism and judgment. At the gym today, everything just felt off. I was having a bit of a hard day and felt emotionally drained. When I couldn't make it to my usual mark on the treadmill, I didn't beat myself up about it. I checked in a noticed how I was feeling-am I just feeling lazy, or is my body truly done and ready for something else. I pushed a little bit further and realized it was time to hop off…today was just not the same as yesterday, and it will be different tomorrow too!
Another example: I am craving a lot more sugar today…probably because I baked cookies not knowing that my friends were bringing over cupcakes for when we watched Gossip Girl and I ate more sugar than normal. Now my body wants more. It doesn't make me a bad person, or my body bad because of this, I just have to be aware of it and keep it in check. Maybe back off the sugar for a day or two?
In the past it would have been really easy for me to slip into the all or nothing black/white thinking and each day drive myself nuts! It has been much more helpful to acknowledge that while each day brings us a fresh start, it also can bring us a probably slightly tweaked version of ourselves and that's OKAY! It's how we react to that reality that makes the difference.

Tweet This
[photo]