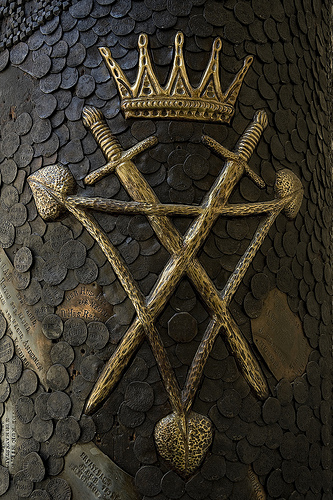 Today I thought I'd share a few ways that I personally set up for "defense" against a binge or emotional overeating. These are a few of the strategies that I find helpful and may be completely different than yours, but I think it's a good step to figure out a process that works for you (and that can also change as you change)! Here it is…
• I make sure that I eat a breakfast that I really like and that keeps me full for a while. This usually consists of some sort of protein (eggs often) and a whole grain or piece of fruit. My faves are: scrambled eggs with some mushrooms or spinach and a sprinkle of feta or goat cheese…It really takes a lot less time than you might expect. Sometimes I include a slice of whole wheat toast and a half a banana or some berries. Everyone is so different that this might not sound like something you like, but liking whatever it is you eat is key.
• I check-in with my body…Energy level? Hunger level? Any aches or pains in my muscles (this can include the heart too)? Just an overall survey to stay in touch and see if I need anything or if there's anything I should be aware of.
• I carry my journal around. I never know when I'll get the urge or need to write something down or sort some stuff out and having my journal nearby can be really helpful sometimes. I also have some helpful quotes/affirmations in there that I can just quietly sit and read quickly if I need some extra help.
• I think ahead about the day that I am going to have and make a quick mental note of the eating situations I will probably be in. I don't obsess over this, but I like to just be aware so I can remain conscious and make sure I get what I and my body needand in a relatively balanced fashion. (This helps me avoid the, "Oh man, pizza dinner? But I already had a bagel for breakfast and sandwich for lunch…" Not the end of the world, but not my favorite feeling in my body either).
• I get some moderate exercise or movement-that can mean a trip to the gym, a walk (solo or with a friend), a bike ride, something to get my blood pumping and get the calming effect that moving has for me.
• I chat with a friend or family member on the phone (or in person). I am one of those people that can go a long time being quiet and to myself, and I sometimes forget how good it can feel to talk and share things with people I trust and love. Making these little kinds of connections in a day helps me stay sane and balanced.
• I drink water and tea. I also sometimes forget to hydrate, but find that when I do get enough H20 in my system, things feel vastly different. I don't go crazy, but I've found that I do really like sipping on tea throughout the day and having some water with meals and/or when I exercise.
• I keep my fridge and cupboards stocked with things that I like and that are also easy for me to eat without being triggered to overeat. This makes the food environment a lot easier to handle and navigate without too much thinking!
What about you guys? Any good defenses or things you find helpful? -Morgan

Tweet This
[photo]