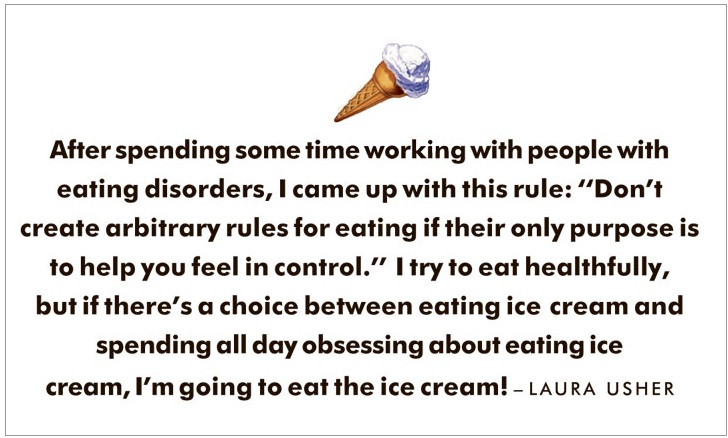 Michael Pollan had a fun and enlightening slideshow on the nytimes.com today all about people's food rules.
We all have them, don't we? Especially those of us who are a little weird about food to begin with. When I was actively bingeing and emotionally overeating, my only rule was:
"Eat absolutely whatever-in whatever amounts-will make you feel better. And then feel weak and hate yourself for it."
Then, as I started to learn more about my problem and become more accepting it morphed into something more like, "OK, fine. Eat whatever in whatever amounts you need to in order to feel safe, but don't beat yourself up about it."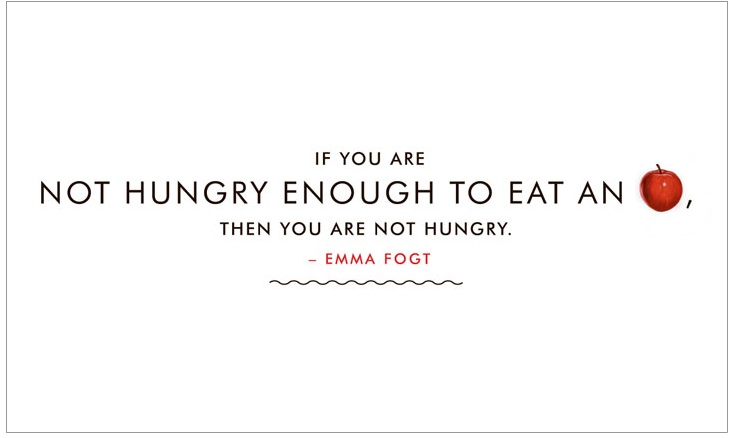 And that softer, gentler attitude eventually gave way to, "Find other ways to make yourself feel better-and eat foods that fuel your body the right way."
The two rules from the Times slideshow that I've posted here really rang true for me. They felt healthy, and reassuring. And they made me think. Maybe some of my more-recently developed rules have been a bit too harsh. (Like the one where I only order skinny vanilla lattes instead of my favorite Pumpkin Spice one with real sugar.) I am sometimes so concerned about not falling back into using food the wrong way-overeating, bingeing, nibbling to soothe anxiety-that I forget that food can and should be pleasurable too. It's perfectly natural to find some happiness in food. We have taste buds for a reason, right?
What are your food rules? I'd love to hear them and learn from you, too!
xo…Sunny


Tweet This